You are currently searching for: phuket
Phuket
,
Thailand
Aleenta Phuket boutique hotel is tucked away on a pristine stretch of beach, just 20 minutes drive north of Phuket airport. One of the best places on Phuket for pure escapism and indulgence. Perfect for beach holidays and romantic escapes. A luxury boutique hotels that ticks all the right boxes!
Phuket
,
Thailand
Twinpalms is a 5-star hotel in Phuket. The contemporary building hotel fits in seamlessly with the stunning natural environment and lush tropical water gardens that surround it. There is a cool party vibe that will tempt you to kick off the flip-flops and dance on the beach. It's a real hip hideaway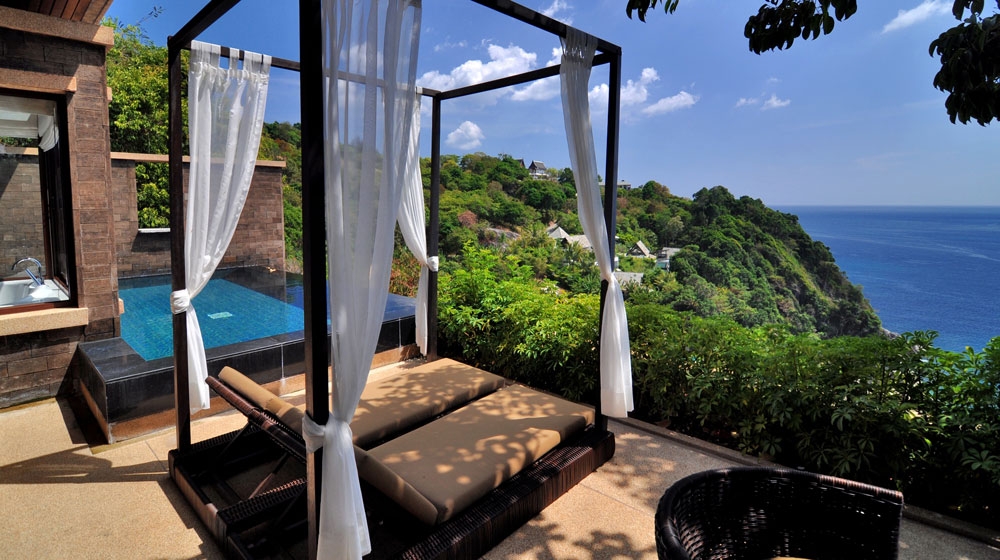 Phuket
,
Thailand
A search for the idyllic and the refreshing has brought us together at Paresa, the heaven of all heavens where the outside world fades away and time stands still.
Phuket
,
Thailand
The Naka Island is an exclusive boutique resort on Naka Yai Island, located just off the Phuket coast. Set amongst stunning beaches, lush coconut groves, with never-ending views of the emerald-green Phang Nga Bay. This is a great choice for beach in reach and hip hideaway holidays.
Phuket
,
Thailand
Boasting a stunning beachfront location, Hotel Indigo Pearl is a boutique hotel in Phuket and is nestled amid lush gardens with a backdrop of dense rainforest and sparkling seas. There's a great pop up bar just outside the hotel beach club on the beach which is perfect for cocktails at sunset.
Koh Samui
,
Thailand
The cool Library boutique hotel, located on exotic Koh Samui, truly breaks all moulds with its unparalleled avant-garde design. Stylish, cool and uber trendy, those who never imagined a library could be a hip place to stay will be forced to think again!