You are currently searching for: grand-cul-de-sac
Saint Martin
,
French West Indies
Le Shambala Lodge is a laid back boutique hotel in Grand Case, Saint Martin. Boasting breathtaking views of the impossibly blue Caribbean Sea, this beachfront hotel is ideally located to experience the culinary delights of Restaurant Row and the island's stunning beaches.
Colombo
,
Sri Lanka
A retro-chic boutique hotel with 12 designer suites housed within a grand two hundred year old mansion, Casa Colombos style is a tonic for the senses and a breath of fresh air. Kick back and relax in the warm glow of this stylish hotel, where all guest are made to feel like a star!
Cape Overberg
,
South Africa
Situated in the heart of the Overberg, in the picturesque farming town of Swellendam, you will find Schoone Oordt Country House boutique hotel. This well-known and much photographed Victorian landmark presides over lush grounds and stunning views.
Cape Town
,
South Africa
Boutique hotel Hawksmoor House is a Cape Dutch country retreat located on an authentic wine farm, Matjieskuil, near Stellenbosch in the Cape Winelands. If you love dirt roads, sunsets, wine by candlelight, an owl outside your window, Hawksmoor House and the Wine farm is the place for you!
Melbourne
,
Australia
The Lyall Hotel and Spa offers luxury and serenity on a tree-lined street in the upmarket South Yarra district, a haven for visitors who appreciate pampering and personal recognition.
Rates from £127 per night ·
City Chic
· 40 rooms
Mykonos
,
Greece
Mykonos Blu, a Grecotel Exclusive Resort, simply redefines the standards for sophistication on the most chic and cosmopolitan Mediterranean island. An extraordinary gem constructed in the purest style of the Cyclades. This stylish boutique hotel is seriously sexy and is perfect for honeymoons.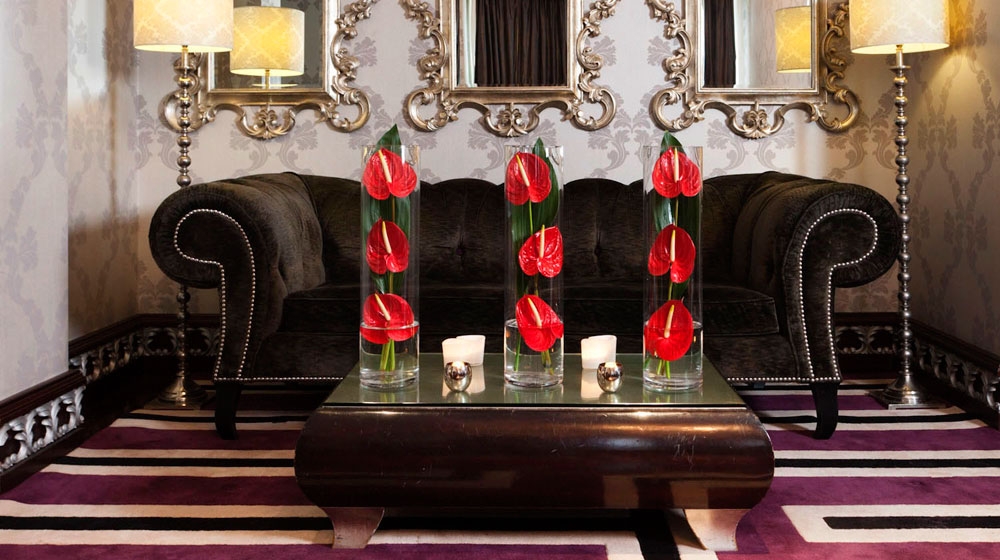 Dublin
,
Ireland
This sensual boutique hotel is housed in a Victorian building situated on the edge of Dublin city centre, with its lively shopping and diverse entertainment. Perfect for romantic escapes and city adventures.
Rates from £114 per night ·
City Chic
· 44 rooms
Barcelona
,
Spain
The Villa Emilia boutique hotel is a chic city hotel offering all the luxury you could ever want with avant-garde decor and 4 star service, all in Barcelona's vibrant city centre. A hip hideaway for urban explorers.
Rates from £59 per night ·
City Chic
· 53 rooms
Marrakech
,
Morocco
Dar One is a riad renovated with passion and originality that harmoniously combines design, modern comforts and the charm of old riads. A haven of peace in the heart of the medina.
Rates from £36 per night ·
City Chic
· 6 rooms
North Male Atoll
,
Maldives
Come to a lush, tropical island set in the shimmering waters of a shallow lagoon, fringed by a reef vibrant with marine life. Revel in romantic privacy on the perfect vacation.The essence of the Maldives, defined at the dreamy and oh so fabulous Baros.
Fleurieu Peninsula
,
Australia
Overlooking Goolwas bustling Wharf precinct on the River Murray in South Australias Fleurieu Peninsula, The Australasian Circa 1858 is a magnificently renovated boutique luxury hotel with a laid-back atmosphere where old-world heritage meets Asian-inspired interiors. A gorgeous intimate retreat.