Warning: count(): Parameter must be an array or an object that implements Countable in /var/www/html/global_inc/aws/GuzzleHttp/Handler/CurlFactory.php on line 67

Ca Maria Adele - Venice, Italy
Find a hotel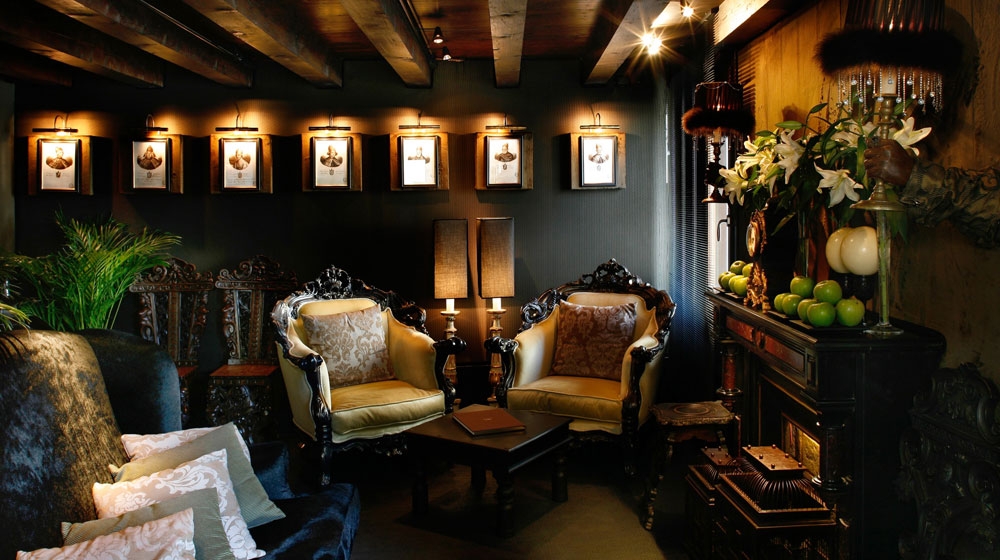 Overview
Glorious boutique hotel Ca Maria Adele rewards guests with it's enviable location in one of Venice's most delightful and tranquil areas.This luxury hotel hideaway is the perfect choice for romantic getaways. Discover your inner cupid in what has to be one of the most romantic places in the world.
Arriving by boat, you will moor right in front of this charming boutique hotel, and it's simply the perfect place to begin your tour of one of the most romantic cities in the world. The sight of gondolas quietly floating past just adds to the allure. Ca' Maria Adele has an eclectic charm, with beautiful chandeliers, heavy damask fabrics and flocked wallpaper. You cannot help to fall a little bit more in love here!
Know Before You Go
Rooms:
Deluxe Rooms: These rooms are for guests who prefer the neutral tones of wood and sand. There are Damask tapestries, ancient stones in the floor, Murano glass and views of the canal and the church of Santa Maria della Salute.
Themed Rooms: Each of the five themed rooms has been inspired by the city's history. From rich red brocades and glimmering gold reminiscent of the Venetian Republic, to rooms with Far East inspired decor, each one is unique and opulent. They all have views of the canal and the church of Santa Maria della Salute.
Suite: A very spacious suite with a separate bedroom and lounge area, decorated throughout in classic Venetian splendour and with a contemporary flair.
All rooms have a minibar with complimentary soft drinks.
Facilities:
Private jetty for boats
Plasma TVs/CD/DVD players in all the rooms
Complimentary WiFi throughout.
Private city tours
Breakfast
Terrace
Features:
From the hotel's terrace you will enjoy breathtaking views amid multi-coloured lanterns and cushions covered with oriental silks. Enjoy your breakfast here, or a cocktail before a night on the town.
Dining:
A comfortable breakfast room welcomes you to the first floor of Ca' Maria Adele, where you can savour the hotel's own specialties served amid opulence, added by damask tapestries and a Murano chandelier. The area is bursting with restaurants offering gourmet delights.
Hotel Rates
Rates are per room/per night and includes breakfast for two.
Activities
Excursion with private boat to Murano island

Free entrance to a casino

Welcome drink

Private garden

Small pets allowed (Fee may apply)

Wake-up service available

Bar
Additional Information
Children aged 14 and over are welcome. The suite is the best choice for families

St. Mark´s Square: 540 m

St. Mark´s Basilica: 641 m

Rialto Bridge: 876 m

Bridge Of Sighs: 672 m

Enjoy a 360-degree view across the city from the Campanile di San Marco.

Boutiques: You will find all the designer labels around San Marco