Warning: count(): Parameter must be an array or an object that implements Countable in /var/www/html/global_inc/aws/GuzzleHttp/Handler/CurlFactory.php on line 67

Chateau de la Tour - Cannes, France
Find a hotel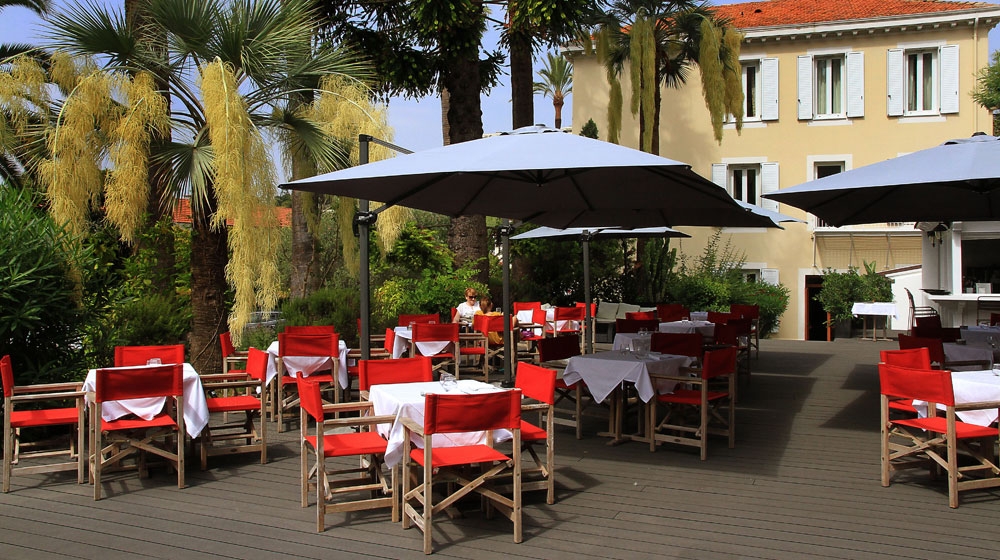 Overview
Boutique hotel Chateau de la Tour is brimming with vintage charm. A beautiful 18th century fairy tale building, with its turret towering over the famous city of Cannes, is located in the heart of a beautiful park and rewards it's guests with breathtaking views of the sea and Cannes.
The Chateau de la Tour was built in true French Provencal style and was entirely renovated in 2005; this "little treasure" is situated along a magnificent Mediterranean park. There is a splendid view of the sea and the Massif Estérel from the outdoor swimming pool . Calm and romantic, this is an ideal and unique place to relax in. The air is filled with the heady fragrances of Mediterranean plants and the pool is perfect for sheer relaxation!
Know Before You Go
Rooms:
The Chateau also offers rooms with a view of either the seashore, the pool, or garden. The rooms are elegant and relaxed. And for family trips, we offer rooms for three or four people, some of them comprising a large bedroom and a smaller one situated in the turret!
Facilities:
Pets allowed
Outdoor pool
Garden
Terrace
Outdoor jacuzzi
Elevator
Safety deposit box
Air conditioning
Private parking
Disabled access
WiFi signal
Luggage storage
Sea views
Features:
An outdoor swimming pool overlooking the Mediterranean Sea is at the guests disposal, as well as a sunbathing area. In summer, the bar takes place in the outdoors, around the pool and jacuzzi, and in turn these last two places become the focal point of the hotel. Sunny days call for a cocktail under the sun or lounging on a deckchair.
Dining:
Start the day with the tasty continental breakfast before work or sightseeing. Make the most of room service in the comfort of your own bedroom, available 7 days a week, from 07:00 to 23:00. Later, enjoy a drink in the sophisticated bar while you challenge friends and family to a game of billiards.
Activities
Not included in total booking price Local Tax 1: € 1.30 person/night

Ideally situated just 350 meters from the sandy beaches (reached by a small private lane)
Additional Information
Ideally situated 10 minutes away from the Palais des Festivals by car or by bus, the hotel allows easy access to Cannes daily happenings, restaurants, and nightlife