Warning: count(): Parameter must be an array or an object that implements Countable in /var/www/html/global_inc/aws/GuzzleHttp/Handler/CurlFactory.php on line 67

Hotel Gigli d Oro Suite - Rome, Italy
Find a hotel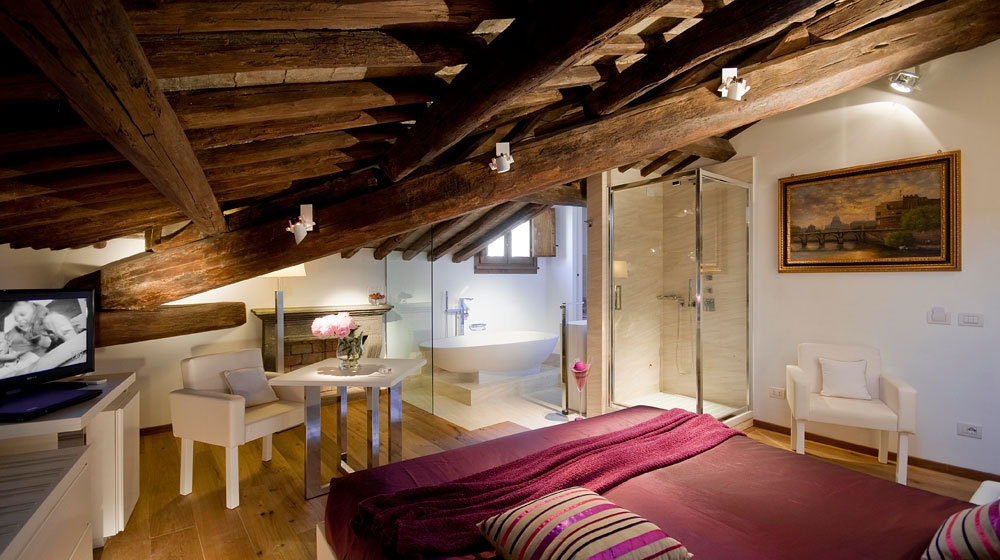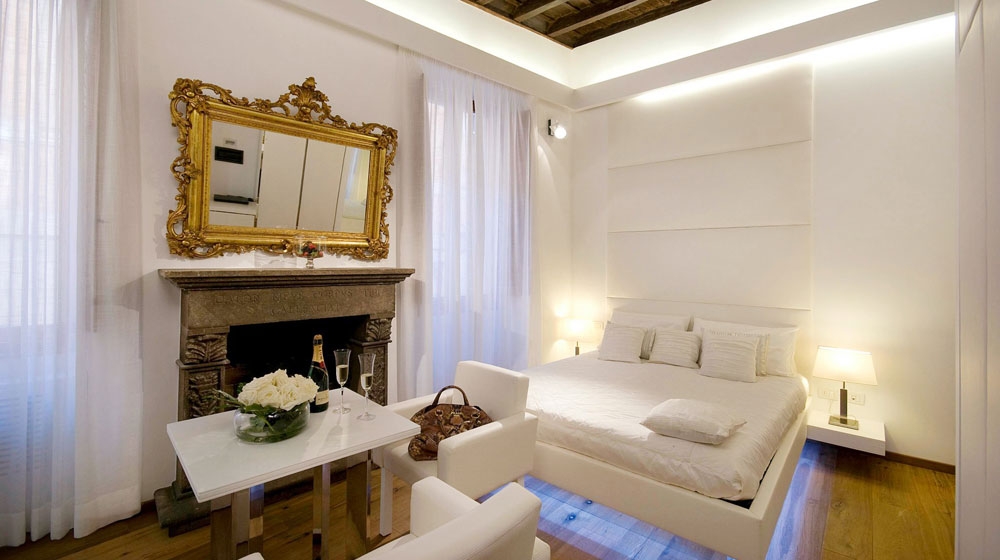 Overview
Nestled in the heart of the old city center of Rome, Hotel Gigli d'Oro Suitel conveys the feeling of a boutique hotel. An entire traditional 15th century medieval palace that still conveys the flair of an old Roman residence. Gigli is a chic city hideaway.
An exclusive entrance with direct access from the road will make you relive the charm and feeling of its historic past, set in an atmosphere of relaxation and privacy.The guests of Gigli D'oro Suite are welcomed to evocative settings where no detail has been overlooked and where gorgeous designer furnishings are coupled with accurately preserved medieval elements, such as exposed beams, old portals and period floors and stairs.
Know Before You Go
Rooms:
Romantic and ideal for a couple on vacation or for a business stay in the heart of the old city center, the luxury suites of Rome's Gigli D'oro Suite provide modern-style accommodation furnished with designer furniture and trim made of precious materials. The dreamy atmosphere that surrounds the suites is purposely created to offer a special stay in Rome, providing relaxation and exclusivity with the best amenities and gorgeous bathrooms equipped with an emotional shower, vertical hydro-massage and a relaxing designer tub.
Facilities:
Breakfast (7-9:30am)
Front Desk (7am - 7pm)
Internet/Wi-Fi /Free Adsl
Transfer to airport/train station
Reservation for guided visits
Concierge
Tourist Information
Tour booking
Fax Service
Newspapers
Rent a car desk
Limousine service
Elevator
Parking
Hall
Bar
TV room
Breakfast room
Features:
Equipped with a comfortable elevator, this palace was completely restored to a well balanced mix of hi-tech comfort, modern amenities and the exciting presence of the old 15th century setting. Guests of the Gigli D'oro Suite will have access to personal assistance to reserve tours and entertainment aimed at transforming your stay in Rome into an exclusive time you'll never forget.
Dining:
The hotels only offers a breakfast service.
It's very central location, not far from Lungotevere and from the Pantheon allows the guests of the Gigli D'oro Suite to easily reach all of Rome's restaurants and bars together with the main attractions and luxury boutiques of Via dei Condotti, a stone's throw from the romantic Piazza di Spagna and the Spanish Steps.
Activities
Reservation for guided visits

Concierge

Breakfast room

Limousine Service
Additional Information
Piazza Navona: 228 m

Trevi Fountain: 832 m

City Centre: 888 m

Spanish Steps: 890 m

Saint Peter Square: 1.2 km

Trevi Fountain: 832 m

The Vatican: 1.3 km