Warning: count(): Parameter must be an array or an object that implements Countable in /var/www/html/global_inc/aws/GuzzleHttp/Handler/CurlFactory.php on line 67

Ten Bompas Hotel - Johannesburg, South Africa
Find a hotel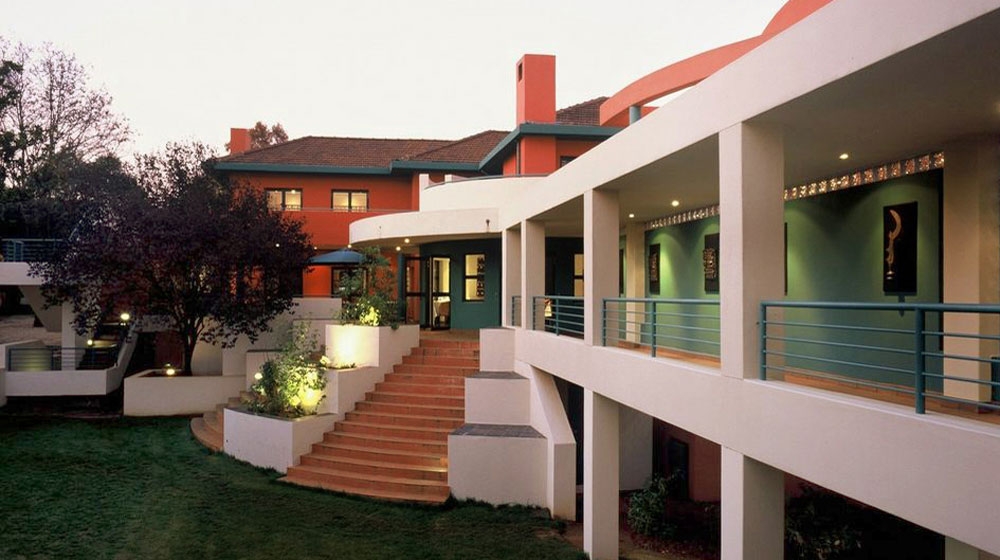 Overview
Ten Bompas design hotel is the perfect home from home in Johannesburg. In a world where size is the standard measure of success, where me-too conformity leads the upwardly mobile masses, there is a haven of sanity and tranquility for the true individual - Ten Bompas Hotel. Chic urban living...
The philosophy behind the design is to create a luxurious contemporary boutique hotel in Africa. Gentle curves and geometric forms create an air of tranquility, which belies the fast pace of Johannesburg.
Ten Bompas is enriched with eye-catching focal points in the form of contemporary African art and sculpture. Custom designed furniture and vibrant natural pieces give this hotel a distinct chararacter which makes it an ideal spot for your trip.
Special Offers
SAVE UP TO 20% OFF
Know Before You Go
Rooms:
Each suite has a separate lounge and bedroom, a fireplace, guest toilet, steam bath and plenty of natural light, with access to the outdoors via a ground floor patio or a balcony. Each suite is equipped with a complimentary bar, high speed internet, satellite television and a compact disc sound system. This formed the basis of Christoff's brief to the designers.
Facilities:
Air conditioning
Garden
Outdoor pool
Business centre
Reception
WiFi signal
Features:
Outdoor terraces, garden and lap pool allow guests to make the most of the beautiful South African climate, whilst in the heart of the business area.
Dining:
A restaurant In the best of taste - The Ten Bompas Restaurant, Sides, features fresh, innovative cuisine. Seating up to fifty people, the restaurant is open to outside diners as well as hotel guests.
The Ten Bompas boasts an excellent wine collection, stored in ideal conditions in our environment-controlled wine cellar. Order from your waiter, or browse the wine cellar for your fancy. The double volume state of the art wine cellar is home to some 4500 local and foreign vintages.
Sides was ranked in the Top 10 in South Africa's 'Eat Out Guide 2005'.
Hotel Rates
Rates per room/per night including breakfast:
Activities
Small but stylish swimming pool

Free shuttle service to local shops and boutiques

Complimentary membership of a local gym

Bar within the reception area
Additional Information
Johannesburg itself has a host of great venues for food and wine

Visit the boutiques, museums and galleries in Johannesburg

The exclusive Ten Bompas Hotel is found in the heart of South Africa's premier business area—the Dunkeld West neighbourhood of Johannesburg

Rates include btreakfast