Warning: count(): Parameter must be an array or an object that implements Countable in /var/www/html/global_inc/aws/GuzzleHttp/Handler/CurlFactory.php on line 67

Domaine De Verchant - Monpellier, France
Find a hotel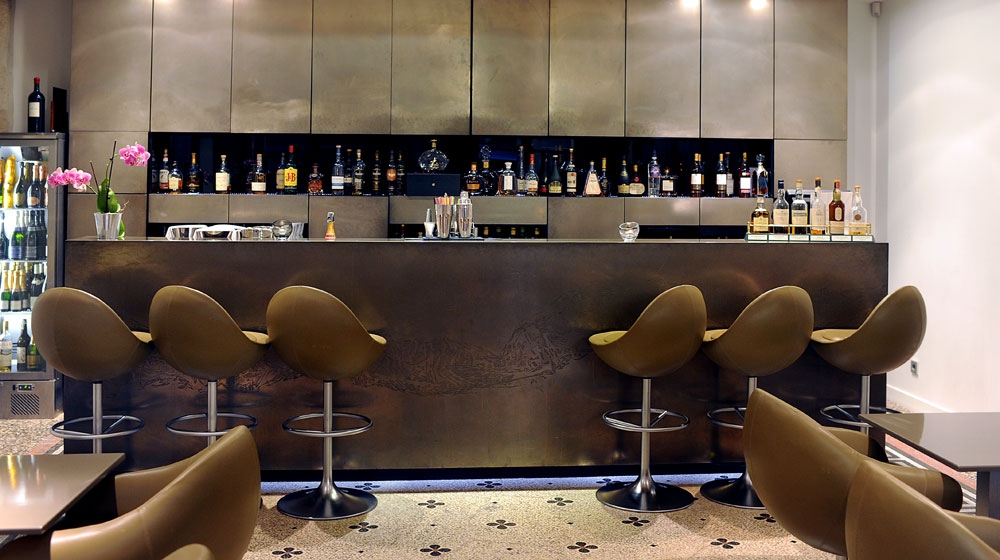 Overview
A stylish boutique hotel surrounded by gardens and vineyards, whose ambience and ultra cool interior, is making it a popular choice for romantics and seasoned travellers alike. This chic retreat is perfect for romantic getaways. Domaine De Verchant is the perfect rural retreat for a weekend getaway.
Intimate and contemporary, Domaine de Verchant strives to offer an exceptional level of thoughtful and discreet service. The small number of rooms and suites, with terraces overlooking the magnificent gardens, set off a subtle alliance of pure lines with contemporary furnishings, the work of Raymond Morel, an interior architect who has gained a reputation for reinventing some of the most prestigious hotels in Paris.
Know Before You Go
Rooms:
Our two Superior rooms consist of one on the second floor and one on the third, with an unobstructed view over our magnificent listed park surrounded by vines. The combination of contemporary furniture and leading edge technology equipment gives each of these 30m2 rooms all the elegance of exclusive comfort.
Our seven Deluxe bedrooms each measure between 40m² and 50m². They are all equipped with high-tech facilities and are decorated by the top designer houses. They are spread all over our hotel, giving you a fine view of the park or the vineyard.
Romantic and extremely modern in turn, each with a private terrace overlooking our listed park or the vineyards, our four junior suites have been designed as large, fully equipped spaces, with a business center, air conditioning, plasma screen, dressing room and "Big rain" system. In the "Neige d'Avril" suite, especially dedicated to lovebirds, you will find all the latest technology available in the hotel: a round bed, hydromassage bath tub, home automation equipment including remote control for the plasma screen, lights and motorized curtains. Meanwhile, our Chinese suite offers you a double balneo tub, a desk and a library/sitting room in a large space of 75m².
The Domaine de Verchant is first and foremost the story of a family, independence and authenticity. So that you may enjoy a private time with friends or family, or travel in our area with the feeling that you are completely at home, we have dreamed up two apartments and a house. All this spacious accommodation is typified by a natural atmosphere, discreet luxury and superb comfort. The facilities include a fitted kitchen, washing machine, air conditioning, children's bedroom, a terrace overlooking the vineyard or courtyard, bathroom with balneo tub and big shower, parquet flooring and a big screen TV.
Facilities:
Fitness centre
Tennis court
Terrace
Bar
Garden
Outdoor pool
WiFi
Fax machine
Computer hire
Private parking
Air conditioning
Safety deposit box
Spa
Indoor jacuzzi
Sauna
Hammam
Valet parking
Concierge
Luggage storage
Babysitting
Pets allowed
Features:
To help you relax, we have divided Verchant le Spa into different areas: a reception lounge where you can have a tea or read a magazine; a sauna, a hammam, a jacuzzi, a swimming spa decorated with mosaics, an experience shower, an affusion shower, rooms for rituals and wraps, and also a fitness room entirely equipped with technogym and power plate facilities. Throughout your stay, our team of practitioners and our sports coach are available to help you. For those wishing for more privacy, we have designed the "VIP" suite, on the edge of the garden, an entirely privatized area with facilities overlooking the Domaine vineyards.
Dining:
Whether at the buffet, with room service, in the garden area on your bedroom terrace, as soon as you wake up you can enjoy the delicious treats prepared each day by our chef, accompanied by a wide choice of teas and coffees from our breakfast menu.
Our restaurant is open every day of the week.
At lunchtime, in association with Jacques and Laurent Pourcel, the Domaine de Verchant offers you a menu full of Southern flavors. A set menu will also be available each day.
Come and enjoy dinner on the terrace overlooking the garden. To accompany your à la carte dishes, there is a selection of red, rosé and white wines from our Domaine.
Activities
Vineyards still surround the chateau, and you can taste their wines at the bar

Wine tastings are very much encouraged.

Great location for "girlie" spa weekends
Additional Information
Freeform outdoor pool (not heated), about 10m long. The spa has a heated indoor pool with counter-current swimming (under 14s not allowed)

The perfect location for weekend escapes