Warning: count(): Parameter must be an array or an object that implements Countable in /var/www/html/global_inc/aws/GuzzleHttp/Handler/CurlFactory.php on line 67

Tahaa Island Hotel & Spa - Tahaa, French Polynesia
Find a hotel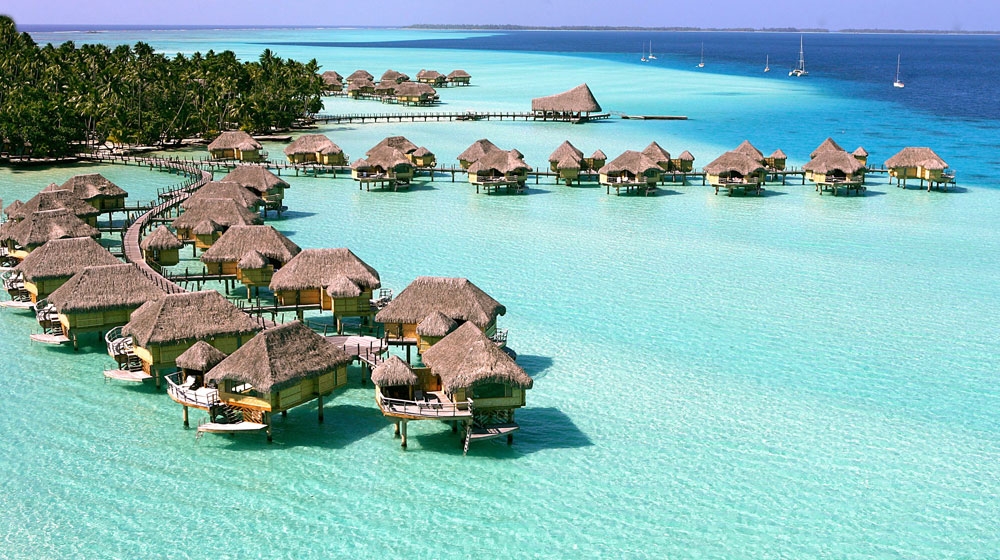 Overview
Le Tahaa Island Resort & Spa is a 5-star hotel near Tahaa, located on the secluded island of Tautau. This beachfront hotel is a 10-minute helicopter ride from Bora Bora and the village of Tapuamu is a 5-minute boat ride away.
Our life style: genuinely Polynesian, purely authentic!
The Owners' wish was to keep the resort as natural and as green as possible. The whole resort was built around the existing vegetation. Le Tahaa is surrounded by pristine waters and is located steps from an incredible coral garden. You will get up, close and personal with the teeming sea life and the most adventurous ones may experience the drift snorkel that carries you from the reef.
Know Before You Go
Rooms:
The suites and villas at Le Tahaa Island Resort & Spa are built in traditional Polynesian style, with bamboo, stones, corals and Marquesan clothes. The Overwater Suites feature large wrap-around decks with direct access to the azure waters, whilst the Beach Villas open onto the sublime sands.
Facilities:
Gift shop
3 restaurants and 2 bars
Tennis court
Fitness centre
Open air swimming pool
Spa
The Taha'a Island Scuba diving services
Helipad
Activities and Concierge desk
Lounge and internet centre (equipped with 3 computers)
Features:
The hotel spa, nestled in an exotic garden surrounded by bamboo trees, invites guests to indulge in relaxing wraps and exfoliations, using scared Polynesian oil. Residents can plunge into the glistening hotel swimming pool, and take part in the hotel's scuba diving programme to explore the breathtaking lagoons surrounding the island.
Dining:
Le Vanille, the resort's main restaurant, is open for breakfast and dinner. Set high up among the trees, one shall enjoy restful views of the Taha'a lagoon and the property's lush gardens.
Activities
Swimming Pool

Spa Services

Dive services

Tropical garden

Powder sof beaches
Additional Information
Maintain your daily exercise routine in a state-of-the-art fitness facility featuring floor-to-ceiling windows overlooking the resort's interior laguna, full-length mirrors, audio system and advanced cardio fitness equipment.

Power walking throughout the resort can be a beautiful start to your days, unless you prefer long walks in the crystal-clear lagoon. You may also catch our shuttle boat to the main island of Taha'a to enjoy alternative walking or jogging options. Shuttles to Taha'a are free of charge.

Set by the Fitness Center, the flood-lit tennis court will allow daytime or night time practice. Gear is available from the Front Desk.

Kayaks and outrigger canoes are available for every guest's enjoyment. Stand up paddle boards are completing the fleet of water toys, offering a different way to explore Taha'a's pristine lagoon

mmerse yourself into the world of silence as you dive into the warm Tahitian waters. Our scuba diving programs include some dive expeditions that will take you the deep magnificence of Taha'a and Raiatea lagoons