Warning: count(): Parameter must be an array or an object that implements Countable in /var/www/html/global_inc/aws/GuzzleHttp/Handler/CurlFactory.php on line 67

Hotel Taiwana - Flamans, Saint Barths
Find a hotel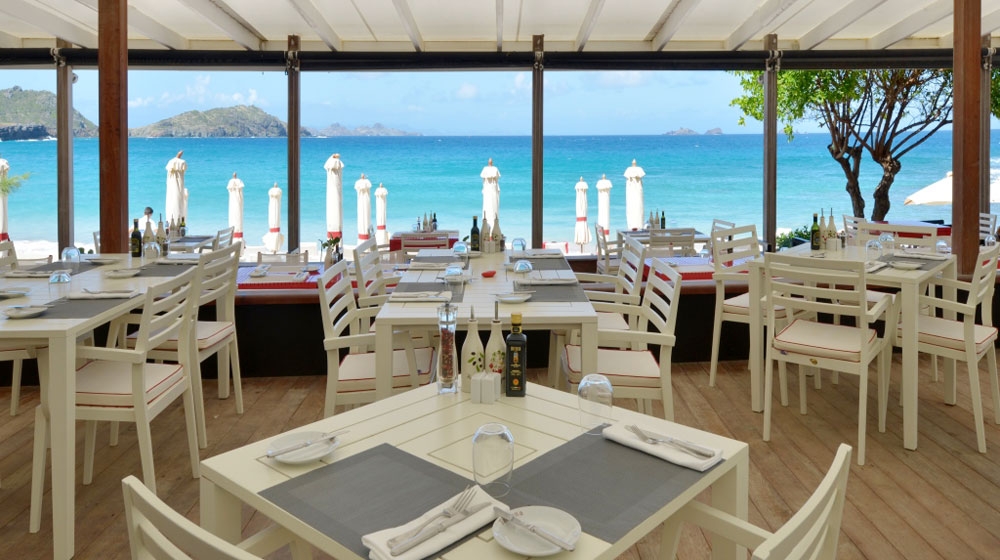 Overview
Hotel Taiwana is a luxury boutique hotel on the island of St Barts. Enjoying a truly tropical island location, this award-winning hotel stands at the edge of Flamands, close to the capital of Gustavia, and steps from glistening sandy beaches and sparkling azure waters.
As you turn into the beautiful Bay of Flamands you enter the secluded and intimate Hotel Taïwana, St Barth. Surrounded by tropical gardens and full of natural colors, you are only steps away from the warm Caribbean sea.
The Taïwana beach is equipped with sun beds and umbrellas embracing the hotelís colors. Our beach boys are pleased to serve you various refreshments and take care of any of your needs throughout the day.
Guests are encouraged to embrace all that Taiwana has to offer including fantastic facilities, gorgeous rooms and suites as well as varied dining options. Taiwana houses just 22 rooms and suites, all of which have been individually designed.
Know Before You Go
Rooms:
The hotel features 22 Guest rooms and Suites ranging from one to four bedrooms. Several units include private pool or Jacuzzi. Most of the accommodations have breath-taking ocean views, terraces or private gardens. Some Suites are directly on the beach. All offer a modern comfort in beige and blue soft colours and spacious, bright and breezy interiors.
Facilities:
Air conditioning, Outdoor swimming pool, Gym, Disabled access, Private parking, Reception, Babysitting service, Airport transfer, Restaurant, Bar, WiFi.
Features:
Guests can dip into the sparkling hotel pool, which overlooks the turquoise sea, or visit the beach club for snorkelling and windsurfing. Those looking for relaxation can soak up the sun from a secluded cove on the palm-fringed beach, or rejuvenate with in-room hotel spa treatments.
Dining:
The hotel restaurant is the perfect spot for fresh seafood, whilst guests can watch the sunset from the hotel bar, martini in hand.
The design lounge is the perfect place for a relaxing time with friends or family. Treat yourself to a delicious cocktail along with freshly made tapas from our Chef. Settled into a comfortable sofa in a tranquil atmosphere while enjoying exceptional panoramas and the soft sound of the waves.
Activities
Beachside swimming pool

Spa

Beach on your doorstep

Gentle water activities

Excursions

Beachside ding can be arranged

Amazing scenery right on your doorstep

Just sit back and relax
Additional Information
Breakfast included

Taxes Not included in the Total Price: Local/Tourist/City Tax 5%. (When not included, local tax figures are indicative and may be subject to change at the hotel)

Extra adult: extra bed GBP 117.52/night existing bed GBP 117.52/night Extra child, 15 years & under : extra bed GBP 117.52/night existing bed free Extra infant, 3 years & under : free

Check-in from: 14h, Check-out until: 12h.