Warning: count(): Parameter must be an array or an object that implements Countable in /var/www/html/global_inc/aws/GuzzleHttp/Handler/CurlFactory.php on line 67

Navutu Dreams Resort & Spa - Siem Reap, Cambodia
Find a hotel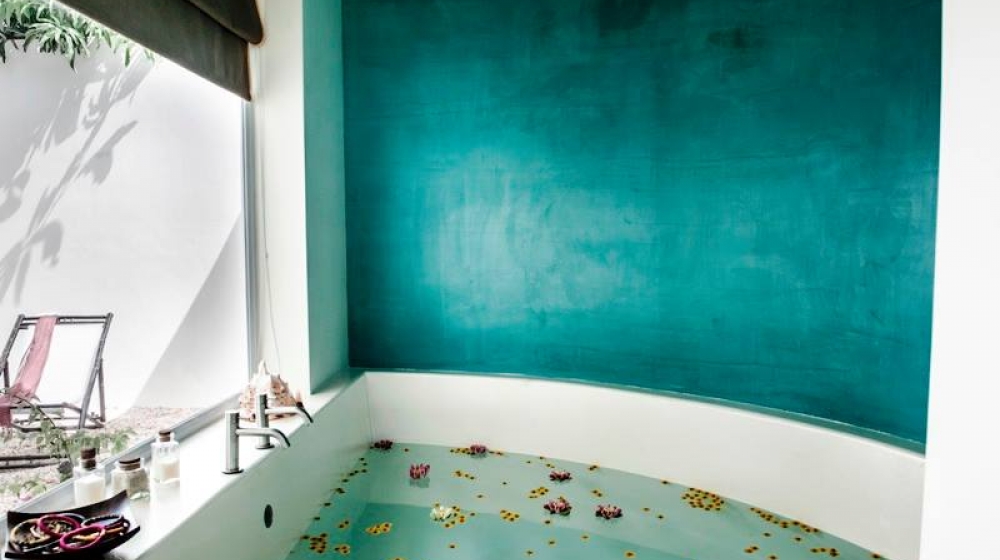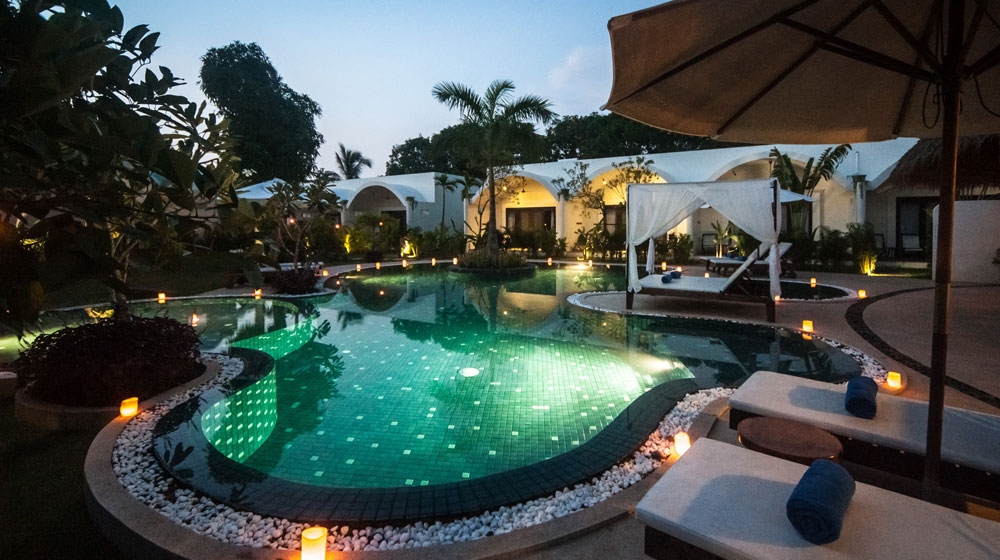 Overview
Navutu Dreams Spa Resort is a small boutique hotel with a cool Mediterranean vibe in Siem Reapp, Cambodia.With a choice of three pools you can either do some serious laps or simply flop about in the lounging pool. Ankor adventures are a short drive away and buzzy Siem Reap is close by. Budget Chic!
Welcome to The Navutu Dreams Experience. Relax, Rebalance and Rejuvenate at Siem Reap's favorite luxury boutique resort and wellness retreat. It really does feel like a Med resort but you are actually on the tropical fringes of Siem Reap. Feeling like a true tropical oasis, there are not one but three cool pools and lush tropical garden to explore. This is the perfect choice for an adventurers stop over on route to the temples.
Know Before You Go
Rooms:
Guest rooms marry South East Asian charm with contemporary style.The rooms have a fresh-Med feel with colourful fabrics popping against the white washed walls.
Facilities:
Spa
Gym
Yoga lawn
Boutique
Concierge
Free WiFi throughout.
In rooms: flatscreen satellite TV, iPod dock, minibar, own-label toiletries. DVD players can be rented from reception
Features:
Calling all spa lovers: Navutu Dreams Spa offers traditional massages, tropical and holistic treatments, plus it has a resident yoga teacher and offers daily classes in its various forms.
The three swimming pools are the star attraction, so whether you want to do laps or simply splash around there's a cool pool for you to choose. Coconut fringed sun beds line up around the pools.
Dining:
Navutu Dreams Resort and Spa has a restaurant that embraces traditional Italian recipes and Southern Cambodian flavours as well as delicious vegetarian recipes under a charming bamboo thatched roof.
Activities
Daily yoga classes

3 pools

Spa treatments

Child-friendly Plunge Pool
Additional Information
Chic Europe vibe in the tropical Siem Reap

it is a 3-minute tuk tuk ride from the bustling town centre and 5km from Angkor Wat.

There are changing rooms for guests who have checked out but still want to laze by the pool.

Take a tuk-tuk to the old market in Siem

The temples of Angkor Wat are the main attraction