Warning: count(): Parameter must be an array or an object that implements Countable in /var/www/html/global_inc/aws/GuzzleHttp/Handler/CurlFactory.php on line 67

Hotel Lord Byron - Rome, Italy
Find a hotel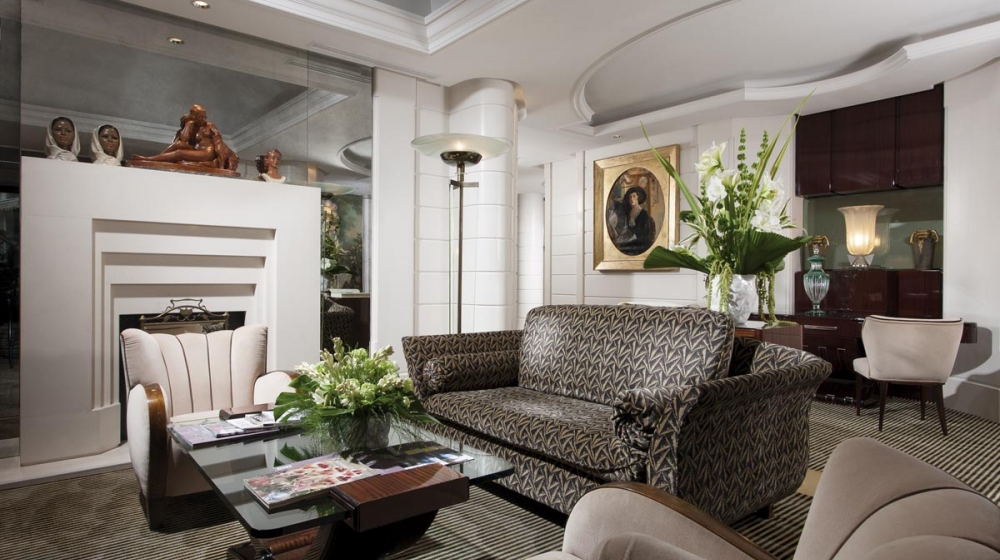 Rates from £133 per night ·
City Chic
· 32 rooms
Overview
A few steps from the luxurious Villa Borghese and the chic shopping of Via Veneto, the luxury boutique Hotel Lord Byron, is the perfect choice for those looking for a stylish getaway and fine dining delights. This art deco hotel is close to the bustling heart of the city, yet in a secluded setting.
The Eternal City is not short of revelations and the Hotel Lord Byron tells its enthralling tale with elegance and poise. The imposing White House is perfectly located within the residential quarter of Parioli, a boutique hotel close to the living museum that is the Villa Borghese Park and the electric atmosphere of Via Veneto.
Pitch perfect for romantic escapes, gastronomic discovery and all travellers who expect nothing less than service excellence, the interior design of the 1930's noble villa is an exquisite homage to Art-Déco with fabulous sculptures and evocative paintings.
Know Before You Go
Rooms:
The Hotel Lord Byron proudly reveals the individual drama of each of our 32 rooms and suites.
Unique design is reflected through a palette of jewel tones and extraordinary attention to period details. Floor length curtains frame a collection of mahogany and rosewood furniture, imposing mirrors, vintage marble baths and striking fabrics imaginatively imbue individual rooms with an authentic 1930's Art-Déco ambience.
A total of only 68 guests can enjoy sweeping views of stately villas and pristine parklands from the careful warmth and hospitality of private interiors.
Facilities:
Air conditioning, Pets allowed, Private parking, Reception, Babysitting service, Airport transfer, Restaurant, Bar, WiFi.
Features:
This classic hotel is conceived around Art Deco, and its walls pay homage to painters such as Maurice Paul Jaron.The art-filled, club-room ambience and Old World glamour is the perfect setting for evening drinks after a day exploring this romantic city.
Dining:
When in Rome, dine like a Roman!
A gastronomic superstar, Roman cuisine has evolved through centuries of social, cultural and political upheaval without surrendering its love for seasonal ingredients, simply prepared. The history of the city is closely entwined with the story of food – we even owe Rome our first image of a fork, immortalised in a cookbook that was written by a famous chef of the Vatican kitchen in 1570.
The culinary experience at the Lord Byron Hotel pays tribute to the city of Rome. Tradition and innovation both feature strongly in the kitchen with fresh ingredients creating a selection of contemporary masterpieces.
Activities
An intimate and stylish Art Deco haven

Enjoy a morning walk through the Borghese Gardens

Experienced sommelier in the wine cellar

Close to the Vatican city

Fabulous restaurants close by

Museums and sightseeing on your doorstep
Additional Information
Rates at Hotel Lord Byron are per room per night including VAT, service and breakfast

Included in the Total Price: VAT 10%. Not included in the Total Price: Local/Tourist/City Tax £ 5.16 per person per night . (When not included, local tax figures are indicative and may be subject to change at the hotel)

Extra adult: extra bed GBP 56.8/night Extra child, 12 years & under : extra bed GBP 28.03/night Extra infant, 3 years & under : free

Check-in from: 14h, Check-out until: 12h, Pets allowed.