Warning: count(): Parameter must be an array or an object that implements Countable in /var/www/html/global_inc/aws/GuzzleHttp/Handler/CurlFactory.php on line 67

Port Rive Gauche - Marseillan, France
Find a hotel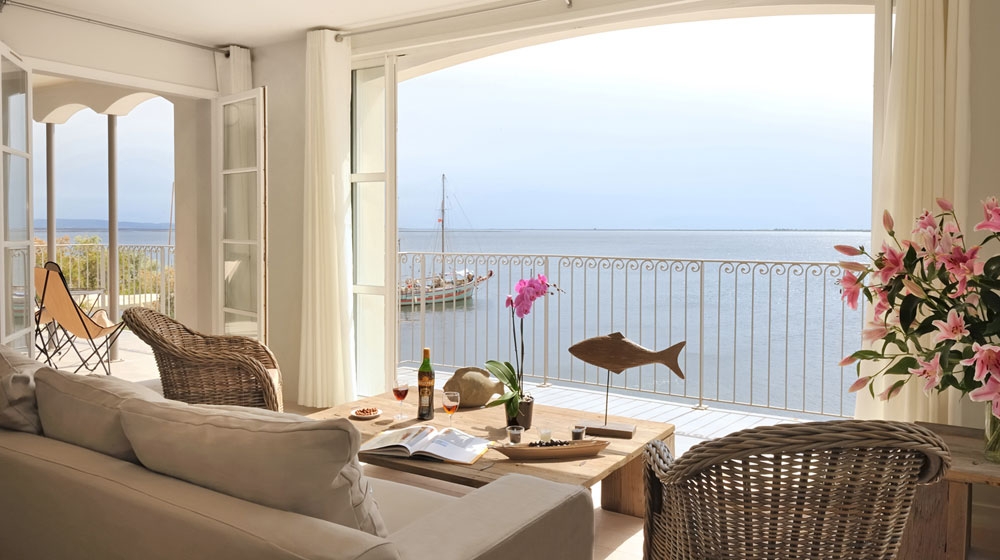 Rates from £64 per night ·
City Chic
· 11 rooms
Overview
The Port Rive Gauche boutique hotel offers much more than a dream setting for its residents; a real quality of life in which everyone can find authenticity, intimacy and comfort they need to recharge.
Port Rive Gauche offers the finest luxury holiday accommodation in the Languedoc region in the South of France. The hotel is fully furnished, with everything you need for the perfect break. From quality linen to beautiful place settings, everything is provided for to allow you to just sit back and relax.
Know Before You Go
Rooms:
There are 11 beautiful apartments on offer, each with magical decor and spectacular views of the Mediterranean. The suites are all furnished with top quality pieces, creating a unique atmosphere in each room and inviting the guests into a world of luxury they will never want to leave.
Facilities:
Air conditioning
Elevator
Private parking
Terrace
Reception
WiFi signal
Massage
Features:
Spa Garrigae: Treat yourself to a massage or treatment. The experienced team will offer a range of treatments using only natural ingredients, including olive oil, salt from the Camargue, wild lavender and honey. Experience the oyster huts where you can relish the taste of oysters and spend an afternoon tasting the local and traditional wines.
Dining:
Each of the suites have fully integrated kitchens that feature top-specification appliances and fittings. However, there are numerous excellent restaurants situated in the surrounding area.
Activities
Treat yourself to a massage and a cup of aromatic tea in the 'Massage & Tea Room'

A few minutes drive away are the lively beaches Marseillan Bea

Experience the antiques market closeby
Additional Information
Check in 16h-20h & Check out 11h

Water sport lovers will benefit from the nearby port and beach.

Nature lovers will appreciate the magical area of Marseillan