Warning: count(): Parameter must be an array or an object that implements Countable in /var/www/html/global_inc/aws/GuzzleHttp/Handler/CurlFactory.php on line 67

Room Mate Alicia - Madrid, Spain
Find a hotel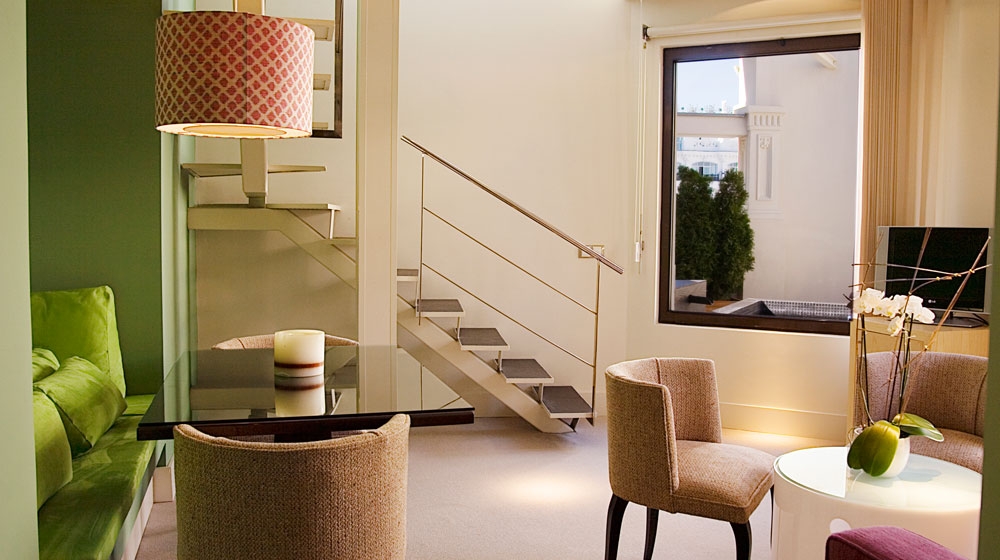 Rates from £57 per night ·
City Chic
· 34 rooms
Overview
In the heart of Madrid in the Santa Ana plaza, Alicia promises to offer an experience that no other hotel can offer. This boutique hotel exudes class and sophistication; the perfect spot to explore from.
The Alicia belongs to a class of premier hotels offering an ideal location, special services and an easy way of discovering the city. Offering the highest quality, each detail perfected, each service developed to offer maximum comfort and luxury. Every corner hides something special that makes this small hotel an ideal refuge in this large city.
Know Before You Go
Rooms:
The bedrooms are filled with luminous light and decorated in ochre shades and tones.They have all the comforts of a big hotel neatly tucked away in a small building in one of the most magical city's in the world. The large windows allow the life of the plaza to flow into the room creating a vibrant atmosphere within the comfort of your special room.
Facilities:
Air conditioning
Safety deposit box
Disabled access
Reception
Concierge
Luggage storage
WiFi signal
Laundry
Airport transfer
Features:
The hotel offers transport to the heart of the city where you cannot escape the buzzing atmosphere. Whether it is culture, shopping or eating out you desire, Madrid has everything you could wish for.
Hire a bicycle and take a trip to the Royal Palace, only a short distance from the hotel.
Dining:
Take a trip to the Gift restaurant, where the recipes are works of art purely for your enjoyment. With a blend of flavours from many different cultures, the plates are gastronomic delights enriched with imagination and creativity.
Hotel Rates
Rates are per room/per night.
Activities
Take a bike ride around the Parque Del Retiro

Experience the exciting Prado museum

The Plaza Mayor is only a short distance from the hotel
Additional Information
Check in is at 14:00

The hotel offers a buffet breakfast from 7:00

Free internet access