Warning: count(): Parameter must be an array or an object that implements Countable in /var/www/html/global_inc/aws/GuzzleHttp/Handler/CurlFactory.php on line 67

Hotel Villa Emilia - Barcelona, Spain
Find a hotel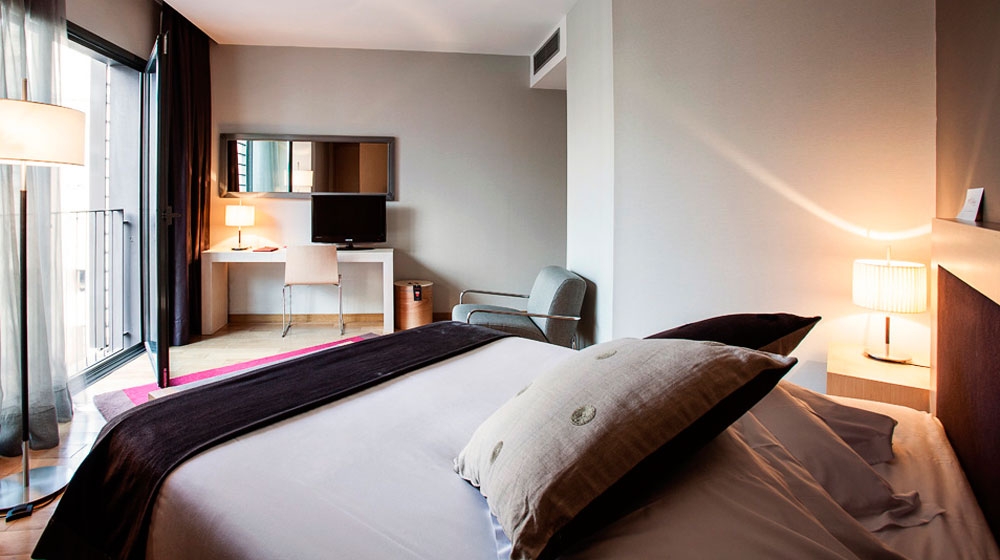 Rates from £59 per night ·
City Chic
· 53 rooms
Overview
The Villa Emilia boutique hotel is a chic city hotel offering all the luxury you could ever want with avant-garde decor and 4 star service, all in Barcelona's vibrant city centre. A hip hideaway for urban explorers.
Villa Emilia Hotel introduces you to both the inner and surrounding beauty in a home away from home. This four-star haven is the perfect starting point to study the capital of Catalonia before heading back to relax and unwind in the comfort of Villa Emilia Hotel.
Know Before You Go
Rooms:
The rooms are perfectly adapted to provide both luxury and comfort. The Villa Emilia also boasts spacious and lovely smoke free rooms that present a subtle yet elegant décor, including all the latest commodities. These rooms guarantee a quiet and peaceful night's stay.
Facilities:
Air conditioning
Safety deposit box
Elevator
Disabled access
Terrace
Pets allowed
Features:
Hotel Villa Emila is ideally located in the center of Barcelona, making it an ideal base from which to explore the many wonders of this exciting and vibrant city. The hotel is only situated 1.9 km away from the famous cathedral that requires a visit.
Dining:
The Zinc bar is one of the hotel Villa Emilia's top attractions with its famous cocktails, cheeses and delicatessen goods. The interior design revolves around a grand piano which creates an intimate and charming hotel atmosphere where guests are lulled with the sounds of its music.
The Villa Emilia also collaborates with and recommends the Casanovas restaurant, located right next door. You will find amazing traditional Catalan dishes that will tantalise your taste buds.
Hotel Rates
Rates are per room/per night.
Activities
Only a short distance from the Nou Camp stadium

Explore the buzzing city centre only 1.4 km from the hotel

Every Thursday, enjoy a BBQ out on the hotel's stunning terrace
Additional Information
All rooms have satellite television

Only one kilometer from the Plaza de Catalunya where there are shops and cafes

Check in is at 14:00