Warning: count(): Parameter must be an array or an object that implements Countable in /var/www/html/global_inc/aws/GuzzleHttp/Handler/CurlFactory.php on line 67

Follonico 4 Suite B&B - Tuscany, Italy
Find a hotel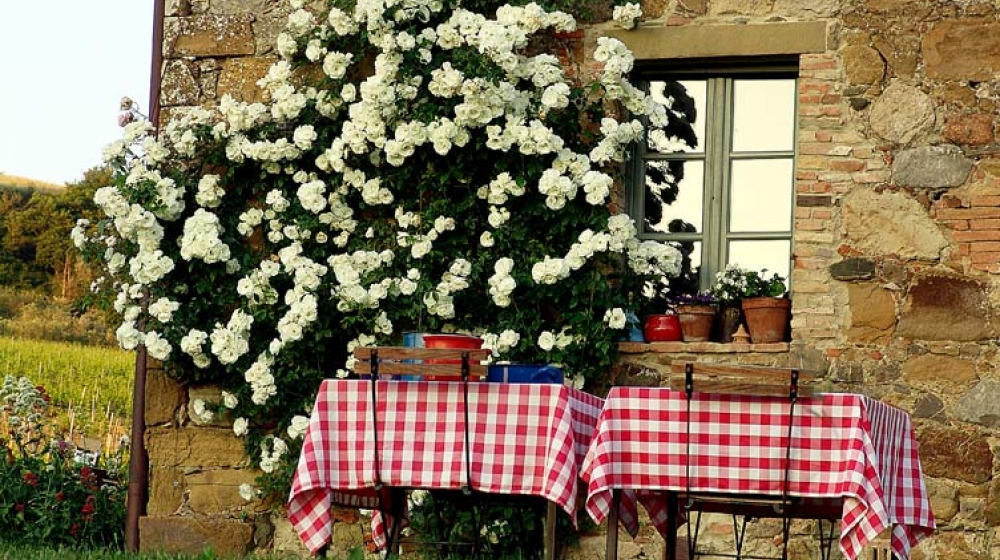 Overview
Follonico is a delightfully quirky boutique B&B in the middle of the Tuscan countryside. This beautifully restored farmhouse has a feel of home from home. With traditional decor and eccentric touches- old typewriters, vintage toys and even an old wedding dress grace the rooms. A real hip hideaway!
There are many small Tuscan farmhouse hotels in the area but Follonico stands out with its quirky fairy tale feel, it will leave guests spellbound.Set among sprawling vineyards and sheep pastures just outside the medieval hill town of Montepulciano, Follonic adds a touch of the magical to any stays. The owners have added eccentric personal pieces to make the house feel like your home and their touches are everywhere, from the handpicked antiques to colourful items hanging from rails and even an old wedding dress.
The views surrounding this remarkable house are simply breathtaking and the whole of Tuscany is on your doorstep, so days of exploration are a must. Guests are greeted with a smile, made to feel at home and all feel the same way- they hate to leave!
Know Before You Go
Rooms:
There are six guest rooms at the quaint and romantic hotel. Spacious and charming, each one is immersed in tranquillity. Original architectural features are complemented with flourishes of modern luxury that include comfortable beds complete with a selection of pillows.
Free WiFi access is available in each one and rain showers feature in the bathrooms. Two of the suites have pretty terraces from which to take in views of the inspiring surroundings.
Facilities:
Gardens and free WiFi. In rooms: organic Lorenzo Villoresi bath products.
Features:
Books fill the shelves jus waiting to be read and there are two wine glasses in each room just waiting to be filled. This is not just a hotel, it's a home and the owners want you te fell like friends not just guests.
If a peaceful retreat is what youíre looking for, Follonicoís lack of a pool or a restaurant won't be a limitation. The whole of Tuscany and it's stunning scenery are just waiting to be discovered.
Dining:
There is no restaurant but breakfast is served in a sunny room next to the family kitchen, where you'll find tables in a row, laid with beautiful vintage crockery. Itís a sociable area, the whole point is that the owners want guests to mingle and chat.
For other meals, venture into the local village and partake in local fare. Thereís an honesty bar in the breakfast room.
Activities
The areas main attraction is Montepulciano, a stunning hilltop town best known for its Vino Nobile,

In-house cooking classes

Exploring the area

Hiking

Wine tasting
Additional Information
Children welcome. Cots are free of charge

Free WiFi is available throughout

Included in the Total Price: VAT 10%.

Check-in from: 17h, Check-out until: 11h.