Warning: count(): Parameter must be an array or an object that implements Countable in /var/www/html/global_inc/aws/GuzzleHttp/Handler/CurlFactory.php on line 67

Benguerra Island Lodge - Benguerra Island, Mozambique
Find a hotel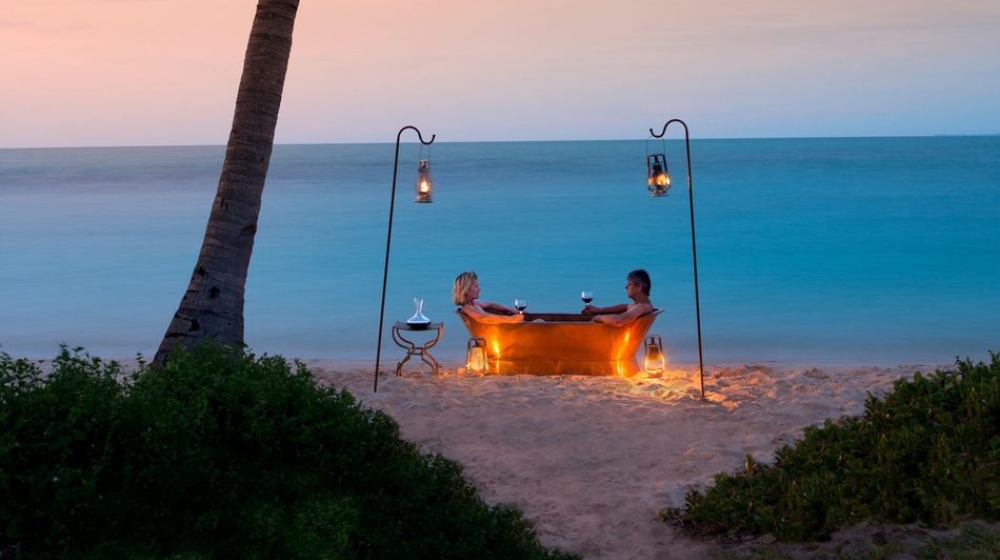 Overview
The ultimate luxury honeymoon destination, Mozambique's romantic and gloriously boutique, Benguerra Island Lodge is a tropical paradise with golden beaches and turquoise waters. Indulge in a tranquil seaside adventure on the shores of tropical Benguerra Island. Sun-drenched and away from it all…
The lodge's elegant new interior design, which reflects both the island's African and Portuguese heritage, will add to its exceptional location.
Days on your beach holiday at Benguerra Island can be as active or as leisurely as you want them to be. This secluded island, with its golden beaches and balmy Indian Ocean waters, invites you to lose all track of time and there are many ways to spend each ideal, sun-washed day.
Gaze out onto endless ocean views from a cool and spacious casinha or cabana set on the edge of a golden crescent of beach. An idyllic luxury island getaway, Benguerra Island lies sheltered within a canopy of indigenous casuarina pine forest.
Spread out along warm, golden sands, every room and guest area at Benguerra Island opens out onto a spectacle of sparkling ocean waters.
This is a true paradise island and perfect for romantic escapes
Special Offers
Honeymoon Offer
Know Before You Go
Rooms:
Set among a lush island forest, ten casinhas and two cabanas admit cooling sea breezes through wooden shutters and glazed windows and doors that fold back to frame the magnificent views.
A light and airy colour scheme combines tropical chic with a distinct African feel and reminders of the area's Portuguese heritage. Set under thatch, both casinhas and cabanas boast elegant four-poster beds with white linen canopies and comfortable day beds.
Spacious bathrooms feature generous bathtubs big enough for two, while outdoor showers decorated with hand-painted tiles offer an opportunity to enjoy your ablutions while listening to the nearby whisper of the waves.
Ideal for families or groups, the Casa Familia boasts three bedrooms, each with its own ensuite bathroom, as well as private swimming pool set on the sheltered wooden veranda.
Fully inclusive rate per person per night.
What's Included
Accommodation
Three meals daily
Soft drinks, house wines
Local brand spirits and beers
Teas and coffees
Activities included: One per day: sea kayaking, sunset dhow cruise and scheduled snorkelling trip. One per stay: castaway picnic, island expedition & local village tour.
Laundry
Emergency medical evacuation insurance
VAT
Transfers to and from the lodge airstrip
Facilities:
Lodge AmenitiesTen casinhas, two cabanas, three-bedroom Casa de Familia, private pools and lodge pool, Beach Shop, Dive Centre, massage sala
Features:
Light and airy, spacious casinhas and cabanas combine tropical chic with a distinct touch of Africa and the Mozambican coastline's Portuguese heritage. Wide doors and windows allow for magnificent ocean views and private rim flow pools set on wide wooden decks provide a cool refuge.
Local sailing boats carry you out to sea on dhow cruises and the billowing dunes and soft sands invite you to explore the marvels of this extraordinary island. After days filled with discovery, weary muscles relax and recharge under the magical attentions of the masseuses in the massage sala.
Dining:
Colourfully ornamented, a traditional wooden dhow has found its final resting place on the beach, offering the ideal spot to indulge in an ice cold cocktail or a delicious meal of fresh, fragrant seafood.
Benguerra Lodge has an vast lounge, bar and dining room, all with large wooden decks and indoor and outdoor seating areas.
The dress code for meals is relaxed so don't forget to bring those cooling but ever so elegant linens and fabulously floaty maxi dresses.
Activities
Days at &Beyond Benguerra Island can be as active or as leisurely as you want them to be

Benguerra Island has a fully equipped Dive Centre and offers a full range of diving adventures

Feel as though your have the island all to yourself as you indulge yourself in a decadent picnic on the shoreline

Fully in tune with nature, horseback riding is the perfect way to absorb the beauty of Benguerra

Explore the shallower coastal reefs situated off Benguerra island with the help of a snorkel

Enjoy a cruise on a traditional wooden sailing vessel known as a dhow

Thrilling deep sea and fly fishing opportunities

Africa's only population of the rare and endangered dugong
Additional Information
Hot and sunny weather year round, with little or no rainfall through most of the year

Languages: Portuguese, English

Currency: Mozambican metical

Children are welcome

Wildlife: Dugong, turtles, whales, dolphins, tropical marine fish, game fish

Why not pack some pencils, crayons and notepads for the hotel to pass on to the local school. Little things mean a lot!