Warning: count(): Parameter must be an array or an object that implements Countable in /var/www/html/global_inc/aws/GuzzleHttp/Handler/CurlFactory.php on line 67

Bill & Coo - Mykonos, Greece
Find a hotel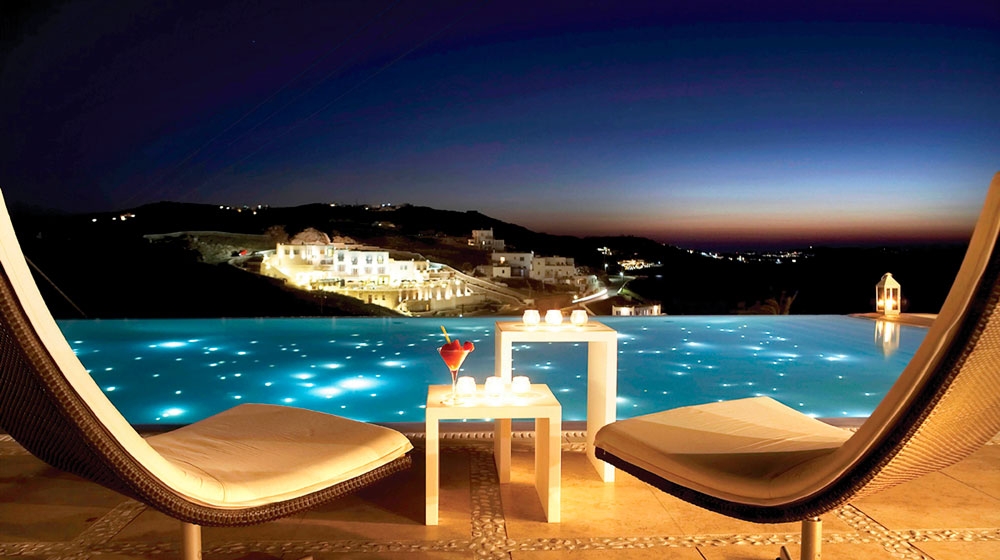 Overview
The uber stylish Bill & Coo boutique hotel simply oozes romance. There's nothing pretentious about this luxury hotel, it's just effortlessly beautiful, cleverly designed and becomes atmospheric at night, as the infinity pool is perfect for romantic sundowners.
The name refers to the sounds made by birds when they make love, playing with their bills to show their affection, but donít be taken in by all this romance, Bill & Coo is pure rock n roll meets the Greek Isles. This is where the beautiful people come to play. A great place to absorb some of that Mykonos energy and enjoy the cool martinis and minimalism!
Know Before You Go
Rooms:
Bill and Cooís luxury suites in Mykonos, offers a blend of romantic and luxury accommodations for couples, either if you are on your honeymoon in Mykonos or on a romantic escape.
Classic Suite: 38 m2 - 1 King size bed(s)
All Classic suites features one bedroom with a stylish design and layout and a spacious balcony with sea views.
Deluxe Suite: 38 m2 - 1 King size bed(s)
The Deluxe Suite features a large terrace with an outdoor Jacuzzi as well as a spacious veranda with panoramic sunset views.
Superior Suite: 60 m2 - 2 King size bed(s)
The Superior Suite has two bedrooms and a spacious veranda with panoramic sunset views.
Executive Suite: 38 m2 - 1 King size bed(s)
The Executive Suite has a private outdoor pool with area fully equipped for relaxing & dining. The spacious veranda has a panoramic sunset view.
Master Suite: 50 m2 - 1 King size bed(s)
The Master Suite has a private outdoor pool with a fully equipped area for relaxing and dining. A spacious veranda offers the best sunset and sea views.
In-room services:
Air conditioning: Heating: Safety deposit box: Alarm clock: Direct line telephone: Mini bar: Baby's cot: Smoking rooms/ Non-smoking rooms: In-room internet: WiFi: Cable/satellite TV: DVD player.
Bathroom characteristics: Bath, Hair dryer, Bathrobe.
Facilities:
Water's Edge Outdoor Swimming Pool
Internet corner with 24 hours internet access
Private Parking
CD & DVD Library
Non-smoking rooms
Features:
Experience Mykonosí most romantic accommodations, discover unique Mediterranean savors in our exquisite hotel restaurant, chill by the outdoor pool bar and the sleek infinity pool and admire the most amazing view of the bay near Mykonos City and share idyllic moments that you will never forget.
Dining:
Drinking and dining here is also special: the gourmet eco-restaurant uses its own products farmed in Mykonos; the lounge bar is perfectly placed for providing a good pre-party atmosphere, just far enough out of Mykonos town to escape the noise, but near enough so that you can feel the vibes.
Activities
Bill & Coo Suites and Lounge are located 10 minutes walk from Mykonos town

Overlooks the beach of Megali Ammos

Not really for children.
Additional Information
Check out the poolside sister restaurant to London's Nobu at the Belvedere Hotel in Little Venice and sunset cocktails on the waters edge at Caprice.

An uber-chic setting thatís brimming with romance