Warning: count(): Parameter must be an array or an object that implements Countable in /var/www/html/global_inc/aws/GuzzleHttp/Handler/CurlFactory.php on line 67

Absolute Bliss - Santorini, Greece
Find a hotel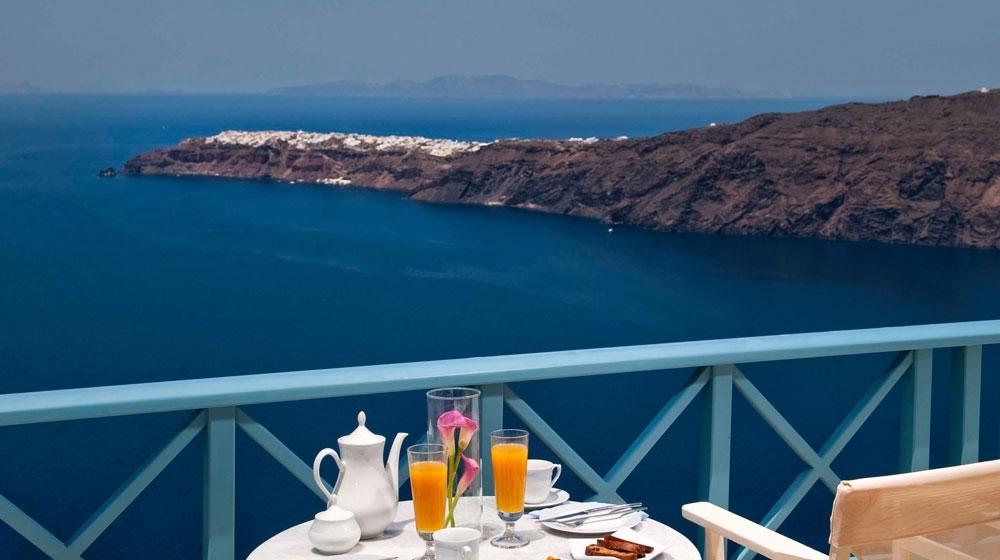 Overview
In a unique setting with a breathtaking volcanic views, lies the Absolute Bliss boutique hotel. On the highest point of Santorini, this stylish and romantic hotel rewards guests with fabulous sunsets and wonderful hospitality.
Absolute Bliss luxury hotel was built following the traditional architecture of Cyclades, with a view to the sea and the caldera and a unique design in the swimming pool area. When you reach the village of Imerovigli, the staff will escort you on a short walk down the cliff, carrying your luggage up to your room. At this delightful hotel you will experience the absolute quietness and peacefulness of the area.
Know Before You Go
Rooms:
The the rooms are tastefully decorated, respecting the traditions of Santorini and combining simplicity along with luxury. All of the balconies are private and some have a jacuzzi on the terrace.
Facilities:
Breakfast in the room
Hot dishes & cold snacks
Room service
Non-smoking rooms
Cable/satellite TV
Internet connection
TV
WiFi
Features:
Very close to the hotel, there is a parking space and a mini market. A stroll along the narrow paths of the village will let you feel the air of romance that surrounds the area. There are many traditional tavernas nearby, where you can have dinner while enjoying the fantastic views. For those who prefer nights of intensity and music, the hotel suggests a visit to the capital of Santorini, Fira Town
Dining:
Breakfast in ďAbsolute BlissĒ is a homemade temptation, served in your room or in your private veranda at the time of your request.
In addition, you may enjoy a romantic dinner with the view of the unique sunset and the caldera.
Hotel Rates
From £233 per room/ per night including breakfast.
Activities
Small swimming pool

Massage services

Car hire can be arranged
Additional Information
In order to reach the hotel, you must go down roughly 40 steps and walk a few metres on the path of the caldera while the hotelís personnel accompanies you, transporting your baggage to your room.

Ancient Thera: 7 km

Castle of Oia: 5 km