Warning: count(): Parameter must be an array or an object that implements Countable in /var/www/html/global_inc/aws/GuzzleHttp/Handler/CurlFactory.php on line 67

Lizard Island - Queensland, Australia
Find a hotel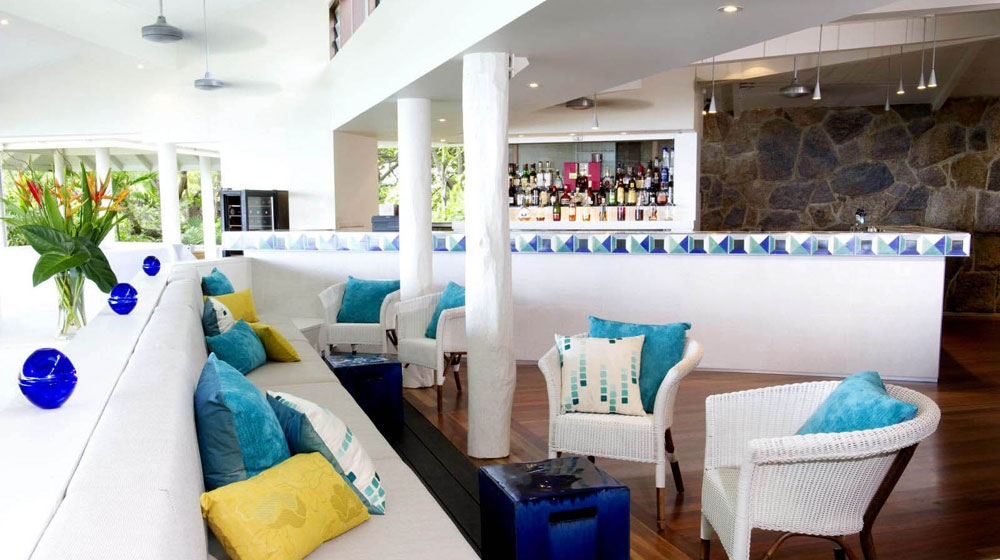 Overview
Lizard Island is located right on the spectacular Great Barrier Reef, fringed with coral reefs and 24 powdery white beaches. It is an idyllic retreat offering sensational diving and snorkelling right off the beach.
One of a kind, it is little wonder that this tranquil escape has won a host of prestigious national and international awards for excellence. It is situated right on the outer reef and is endowed with natural beauty both above and below the sea. Magnificent coral, giant clams, white-sand beaches, stunning views, blue seas and warm weather define the location and make it ideal for a once-in-a-lifetime getaway.
Know Before You Go
Rooms:
Accommodation on Lizard Island seamlessly blends inside and out in a stylish open plan design – the essence of chic Australian beachside living. The contemporary Anchor Bay Suites nestle in a broad sweeping arc along Anchor Bay with captivating sea views from a large veranda and a pathway which leads directly to the beach whilst the Sunset Point Villas provide a calm retreat perched high on Sunset Ridge with views through the trees to the sea, and a private deck with native timber chairs and a hammock.
Right on the point of Sunset Ridge, with a fabulous panorama over Anchor Bay, Osprey Island and Sunset Beach, Lizard's most exclusive accommodation choice, the 'Pavilion', offers the ultimate in privacy and indulgence. 'The Pavilion' boasts an expansive sundeck with a plunge pool – and a private path leads to a secluded spot where chairs and a table have been perfectly positioned to make the most of the sea breezes and stunning views. Champagne on arrival and even high-powered binoculars are just some of the extra touches provided for 'Pavilion' guests.
Facilities:
Air conditioning, ceiling fans, LCD TV Bose sound system with iPod connectivity, complimentary mini bar, tea and coffee making facilities, direct dial STD/ISD telephone, modem access, hairdryers, mini bar, bathrobes and beach towels.
Features:
While the focus on Lizard Island is on peace and relaxation, there are many activities to enjoy, with sensational diving opportunities abound, including the famous Cod Hole and the island is only a 50-minute boat ride to the legendary Outer Great Barrier Reef. The Ribbon Reefs near Lizard Island are also renowned for some of the best big game fishing in the world.
Snorkellers are rewarded for little effort with coral gardens, brightly coloured tropical fish and giant clams just moments from the island's beaches. Discover secluded, pristine beaches by foot or by motorised dinghy with a gourmet picnic just for two. Lizard's Azure Spa offers a variety of revitalising treatments and there is also a freshwater swimming pool, gym and tennis court.
Dining:
Simple and relaxed, Ospreys Restaurant is the idyllic setting to take full advantage of the views along the seascape. With an accent on fresh seafood and local produce, the daily changing menu draws on the flavours of modern Australian, Asian and European cuisine.
Gourmet picnic hampers for beachside outings are available on request. For the ultimate seclusion and privacy, private beachside dining can also be arranged upon request. The relaxed lounge, open all day, offers comfortable sofas and an inviting bar area.
Hotel Rates
Including accommodation, all meals, selected range of premium alcoholic and soft drinks, selected island activities including motorised dinghies, snorkelling, tennis, self-guided nature walks and gourmet picnic hampers.
Activities
Gourmet beachside picnics

Catamarans and glass bottom boat trips

Self-guided island walks and nature trails

Tennis – day and night

Snorkelling equipment and lessons

Diving courses (charges apply)

Full or half day private game fishing/fishing charters (charges apply)

Island boutique, book and games library

Gym and Azure Spa treatments
Additional Information
What to bring: Lizard Island has a tropical climate with an average year round temperature of 27 degrees. Light comfortable resort style clothing, sunscreen and shades for daytime; swimwear and suitable footwear for tennis, beach and island walks and smart casual wear for after six

Minimum two night stays apply but add on packages are available upon request

Children 12 years or under are not catered for

Mobile phone coverage is not available on Lizard Island

Check in: 15h00 Check out: 11h00

All major credit cards accepted

2 persons - With full board - Flexible Rate