Warning: count(): Parameter must be an array or an object that implements Countable in /var/www/html/global_inc/aws/GuzzleHttp/Handler/CurlFactory.php on line 67

SALA Samui Resort & Spa - Koh Samui, Thailand
Find a hotel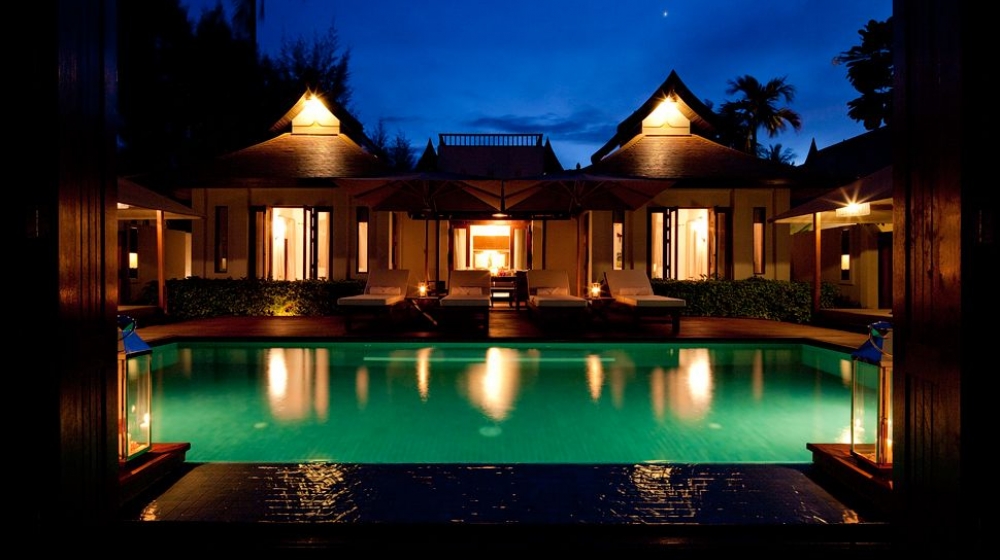 Overview
SALA Samui is an exquisite boutique resort ideally located in the pristine waters of Choeng Mon beach. A comfortable, relaxing ambience is created by a harmonious blend of traditional Thai architecture with modern facilities and amenities.
Set next to the powder soft sands of Choeng Mon beach, this delightful retreat offers a stylish and relaxing atmosphere, created by a blend of traditional Thai architecture spinkled with modern touches. Stylish rooms and villas, many of them with private pools, have cool, crisp white decor and are encompassed by scented gardens. This is the perfect spot for a romantic getaway or the ultimate Spa experience. All you have to do is relax & unwind.
Know Before You Go
Rooms:
Deluxe Balcony Room: The stylish second-floor air-conditioned room is available in king or twin bed configuration and opens on to a large balcony with a full-size outdoor daybed overlooking the garden courtyard. The open-air bathrooms accessible from both the balcony and bedroom are complete with rain shower and oversized bath.
Garden Pool Villa: This ground floor villa is overlooks an outdoor patio and private swimming pool. The open-air bathroom has a full size bathtub situated in a beautiful garden, and the outdoor rain shower leads to the backyard swimming area.
SALA Pool Villa: Upon entering the villa through a private gateway, guests suddenly find themselves surrounded by lush gardens, a relaxing outdoor daybed, and a stunning 3m x 5m swimming pool with 2 sun loungers. The luxurious air-conditioned bedroom is well appointed, including a full size daybed. The bathroom is open-air, with bathtub and outdoor rain shower, and is surrounded by lush tropical gardens.
Facilities:
Gym
Library and reading area
Internet & business centre
High speed WI-FI access throughout the resort
In-villa dining in all room types
Mandara Spa
Activities/tour desk
Thai Cooking Class: private and group
2 beachfront swimming pools (fun Pool and lap Pool)
Features:
SALA Samui benefits from excellent facilities and is ideally suited for a romantic and unique Koh Samui wedding, with 80 meters of white sandy beachfront.
SALA Samui boasts two beachfront swimming pools, including a stunning 25 meter lap pool surrounded by 4 massage salas "floating" in a beautiful lotus pond.
The Mandara Spa, blended into lush landscapes with garden pavilions and courtyards, is a tropical hideaway where tranquil sounds of rippling water complement the soothing aromas of natural herbs and spices. It is the perfect place to relax, unwind and escape from the outside world.
Dining:
Dining at the resort is not just a meal, but a journey of flavours and culinary creations; wines from around the world are introduced through regular tasting at the beach frontís wine cellar. A unique international and local cuisine is served at Pangaea restaurant. Thai Delicacies are served at the Sala Samui Restaurant.
Hotel Rates
Rates are per room/per night and include breakfast:
Activities
Snorkeling and diving

SALA Samui benefits from excellent facilities and is ideally suited for a romantic and unique Koh Samui wedding

Well-trained staff pamper guests with a professional and personalized service

Blended into lush landscapes with garden pavilions and courtyards, the SALA Spa is a tropical hideaway paradise
Additional Information
Breakfast included

Included in the Total Price: VAT 7%, Service Charge 10%.

Check-in from: 16h, Check-out until: 12h.