Warning: count(): Parameter must be an array or an object that implements Countable in /var/www/html/global_inc/aws/GuzzleHttp/Handler/CurlFactory.php on line 67

Msambweni Beach House - Msambweni, Kenya
Find a hotel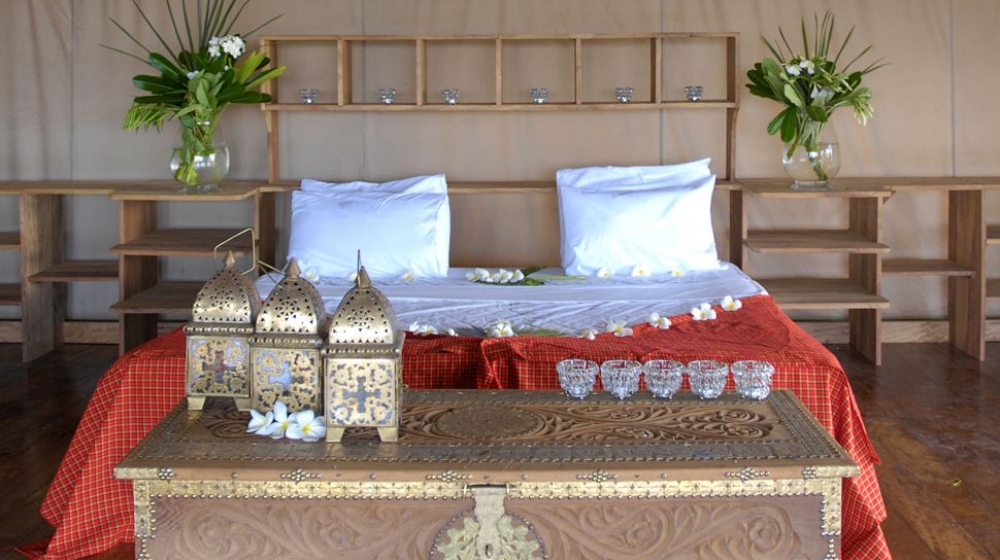 Overview
Msambweni Beach House & Private Villas is a chic hideaway on Kenya's stunning south coast. With an emphasis on relaxed luxury, Msambweni Beach House offers guests romance and seclusion in a truly outstanding setting. This is the perfect choice for a real barefoot castaway holiday escape.
Msambweni House is in a quiet, unspoilt, unique setting on the beach surrounded by 28 acres of natural land. The house offers 700 feet of private beach along a tropical 4 mile white, sandy coastline with palm trees, where guests can really feel at one with nature. It stands on a 40 feet high cliff and is safely surrounded by a typical coral wall. Msambweni house is luxury uncompromised.
Know Before You Go
Rooms:
The main house with its lovely high ceilings, has three spacious, luxurious en-suite rooms with private verandahs, a luxury tented room and two extra rooms on the second floor. A 25 meters infinity pool and the winding jetty end in a perfect sundowner spot on a cliff overlooking the big Indian Ocean.
Not far from the main house are three Private Villas well appointed with their own Jacuzzi's and swimming pools facing the sea.
Facilities:
Gardens
Outdoor pool
Private beach
Restaurant
Spa & treatments
Internet access
Room service
Safe
Turn-down service
Features:
The house has probably the best infinity pool ever(25 meters) and its winding jetty ends in a perfect sundowner spot on a cliff overlooking the Indian Ocean, where guests can enjoy pre-dinner cocktails under the African sky and the sound of lapping waves.
Dining:
Dining at Msambweni is pure delight. Our kitchen staff are thoroughly trained by a celebrity Belgian chef. Enjoy seafood, Swahili dishes, Belgian and French cuisine. Dine by the pool under the African sky and candlelight, while listening to the whispers of the breeze from the Indian Ocean! The Sandbank lunch is one of the many surprise lunched/dinners.
Activities
The villas boast private infinity pools and jacuzzis

Enjoy picnics on the beach

There are great watersports to choose from snorkelling, fishing and kite-surfing are available

Private dining options by the pool or for lunch, out on the sandbank

Infinity pool

Beach volleyball

Snorkelling

Fishing

700 feet private sandy beach
Additional Information
The property is small and intimate, accommodating a total of twelve guests in all. it comprises of Msambweni Main House, Msambweni Luxury Tent and Msambweni Lamu Villas

The main nearby excursions are: Kisite Marine Park: One of the best spots in the world for snorkeling or diving, lunch on Wasini Island. Shimba Hills: See sable antelope and elephant during your private picnic lunch

The hotel can arrange overnight safaris to Tsavo National Park to introduce you to Kenya's exotic wildlife

The hotel can arrange The romantic Tamarind Dhow dinner cruise on a traditional sailing vessel

No children under 16 unless the whole Main House is rented.

Hotel closed during the wet season: May