Hotels in Brazil, Americas
Discover our cool collection of boutique and luxury hotels in Brazil. From romantic retreats to hip hideaways, whatever your travel style, enjoy Perfectly Chilled Hotels.
Paraty
,
Brazil
Boutique hotel Casa Turquesa is set in the heart of the old town of Paraty, Brasil. The traditional building gives little away, but step inside and you'll discover a light and airy contemporary boutique hotel with bags of character. This is a hip hideaway with a truly chilled-out vibe.
Rates from £143 per night ·
City Chic
· 8 rooms
Praia do Espelho
,
Brazil
Hotel Fazenda Calá & Divino is located on Espelho Beach, Bahia which is considered to be one of the most beautiful beaches in Brazil, if not the world. This boutique hotel offers beach-side bungalows surrounded by palm trees, a tropical oasis and views over the turquoise ocean. Quirky & chilled-out.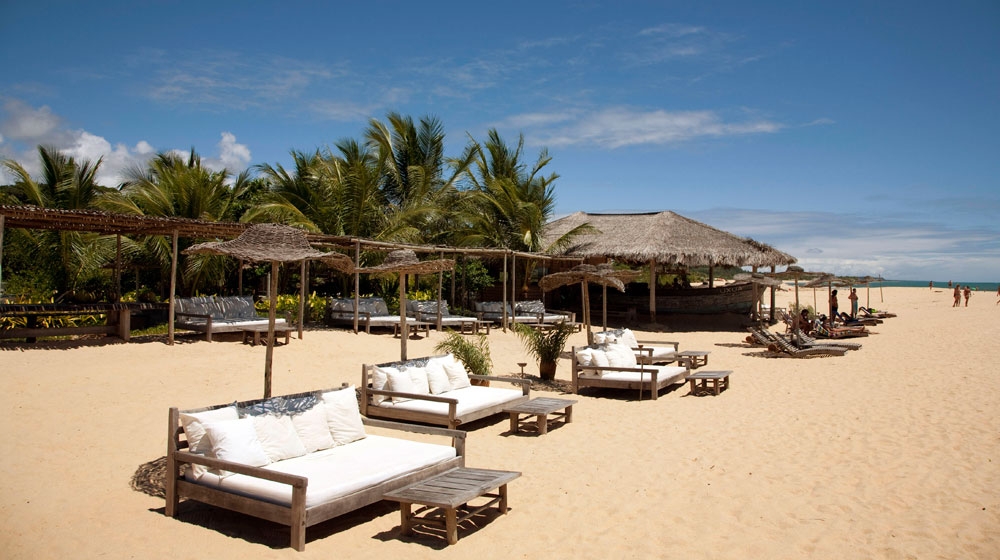 Bahia
,
Brazil
The UXUA Casa Hotel & Spa is an intimate boutique hotel in Trancoso, a small fishing village located on Brazils desirable Bahian Coast. This skillfully conceived set of individual bungalows offers visitors a pure luxury retreat where rustic modernism meets southern Bahian and Indian influences.